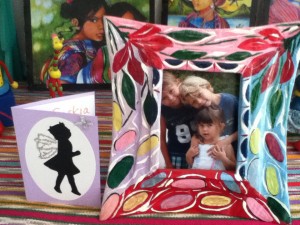 Well last week, the whole of Havana was wetting their pants about Beyonce and Jay-Z gracing Cuba with their presence and causing a bit of a rumpus down Havana Cafe Thursday night, including a lot of grown ups who really should have known better, diving over chairs and tables to get their photo taken with her.  I admire them both for their ability to make shed loads of money out of very mediocre music, you gotta hand it to them on that count, and also the fact that they seem to remain basically well-mannered all things considered.  But anyway I had more important things to worry about than star hugging …
Paulo had been complaining that he doesn't have enough time with his Mum by himself, so I decided to take him out alone, for an early dinner to one of the new places in town El Cocinero.  From Cuba Absolutely …..
El Cocinero opened in February 2013 and has instantly become a smash hit. Located underneath the imposing brick chimney of the same name (which used to be a vegetable oil factory), this bar/restaurant is reached via 3 flights of circular stairs, which go up vertiginously lighthouse style. It is worth the effort to reach the sunken roof, which has ample space for drinks and food. This place has a renovated industrial space look, good music, nice décor and has attracted a mixed crowd of affluent young Cubans, expatriates as well as families for dinner which is also (for now) served on the roof terrace.
So off I went with my first born on date night.  We didn't have much problem finding the place thanks to the large chimney reminiscent of the Truman Brewery on my own dear Brick Lane ….. and this place reminded me of being in London's East End.  Cool and urban.  Paulo was impressed immediately as we climbed the stairs.  The main restaurant isn't open yet but will be on the second floor, with I imagine not a bad view.  Upstairs on the terrace there was also a mirador (viewing terrace) where you could see right across the Puente Hierro to the Malecon and the other way across the rooftops of Vedado.  Paulo had a Coca-Cola, the real thing of course and me, not a bad glass of Chilean Merlot.  We ordered Fish and sweet potato chips to share, and desserts of course.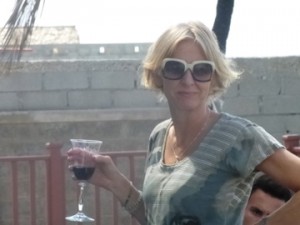 Paulo's main interest was reporting to me how much underwear and bare flesh he had managed to see.  Unashamedly, without a touch of lechery.  And as the Cuban summer has well and truly arrived he got quite lucky with the ladies. One pair of knickers flashed by the young lady opposite, a butt cheek cleavage with more knickers (quite a common sight), and whilst coming down the spiral stairs a good surreptitious view of a pair of Cuban tits.  In between these reports, when I was thinking, crikey he's only 8, we discussed school and sport and friends and what he wants to do this summer in London and Paris.
As we left, he took the car keys from me and opened the car door, while insisting that he wanted to ride in the front of the car which is illegal in Cuba.  We put the seat belt on and took the risk as we headed home down quinta avenida with the sun going down.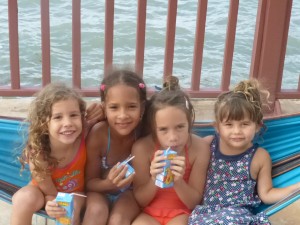 Next big event in the social diary, Saskia's MUCH awaited Birthday party.  Yes the real Diva in Havana was finally getting her own party action.  The day began windy and cloudy but ended up sunny and beautiful.  Lots of friends came from the circulo and the French school and the film school, and she actually was the perfect little hostess. No tiaras or tears!  We got out the piscina, a few toys, some tasty nibbles from the film school (a new chicken one that went down a storm amusingly titled Pollo chicken pickin!) ………… and everyone had a good time.  Even me, who was slightly relieved that that is my last piñata of the school year……..phew!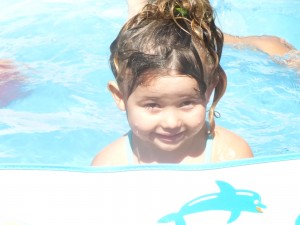 The possy from the circulo kept their distance but seemed to have a good time and I hovered between the two groups of people.  It kicked off around 3, we had a magician and the last guests left around 9 while we tried and failed to get the children to bed for another hour or so.
So the sun went down on another party and the little Diva was happy!